We advise that you upload your student details before testing in order to:
save time at the start of the assessment as students simply select their details from the preloaded list;
minimise the margin for error if the students are entering their own details (no need to edit student records post testing); and
enable us to generate subject specific predictions. You will need to prepare a file containing your student details
You may upload only basic information in advance of the assessment i.e First Name, Surname, Gender and Date of Birth. This will enable your students to select their names from the list. Any additional information may be uploaded later. However, in order to generate full predictive reports, post-16 subject choices are required. If you are using average (I)GCSE scores as an alternative or only baseline, the predictions from this baseline cannot be generated until the average (I)GCSE score have also been uploaded.
Below is an example of all the fields you can include (subject choices are demonstrated separately). A number of them are optional. Only the first four columns are compulsory.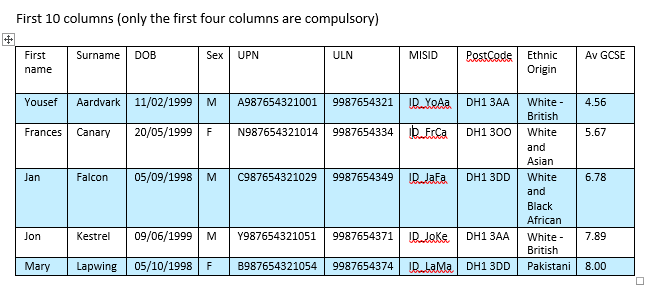 Where subject choices are included, the spreadsheet must conform to one of our accepted broadsheet formats with one row per student, see tables below.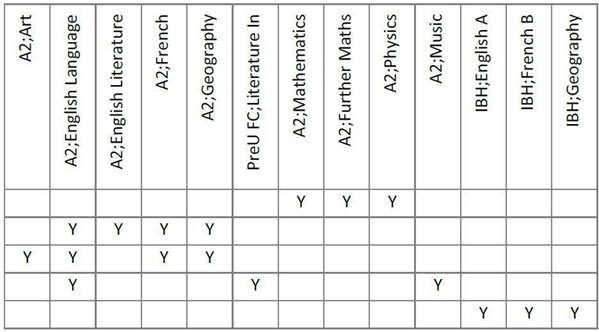 Format 2:Qualification name and subject name as inline text

Save your file as a CSV Comma Delimited file as this is the format that uploads most easily.