Preparing the CSV/Excel file
We recommend you download our Example pupil details .csv file from our support website here. This is where you can upload you student details.
Required fields
All headers with a red asterisk are mandatory information fields.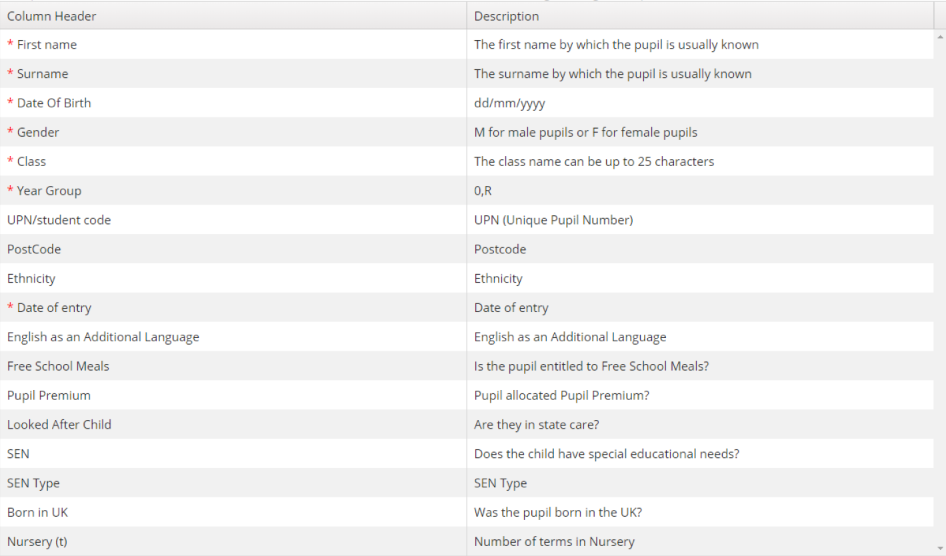 Saving as a CSV file
Alternatively, you can also create your own Excel spreadsheet and save it as a CSV (Comma delimited) file: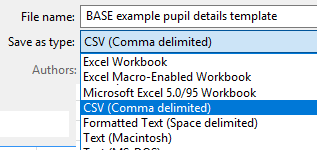 Import pupil details into BASE
Choose the 'Import' option in the CEM Secure Assessment Centre once you have saved your spreadsheet and added your student data.

Click 'Choose File' and browse to where you have saved your completed spreadsheet.

Your CSV/Excel file should contain column headers. Please select 'Yes' to 'Does the file contain column headers?' and then click 'Upload'.

Detailed guides and supporting documents
The following guide covers this in more detail: