Alis and CEM IBE offer you the option to download early predictions, either to view online or to download as a spreadsheet. To access these, go to Assessment Admin and select "10. Download Early CABT Feedback".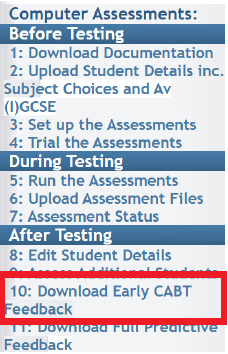 You will see a drop down menu with two options:
a. View online; and:
b. Spreadsheet Downloads.
The view online option takes you to a page with a table like the one shown below.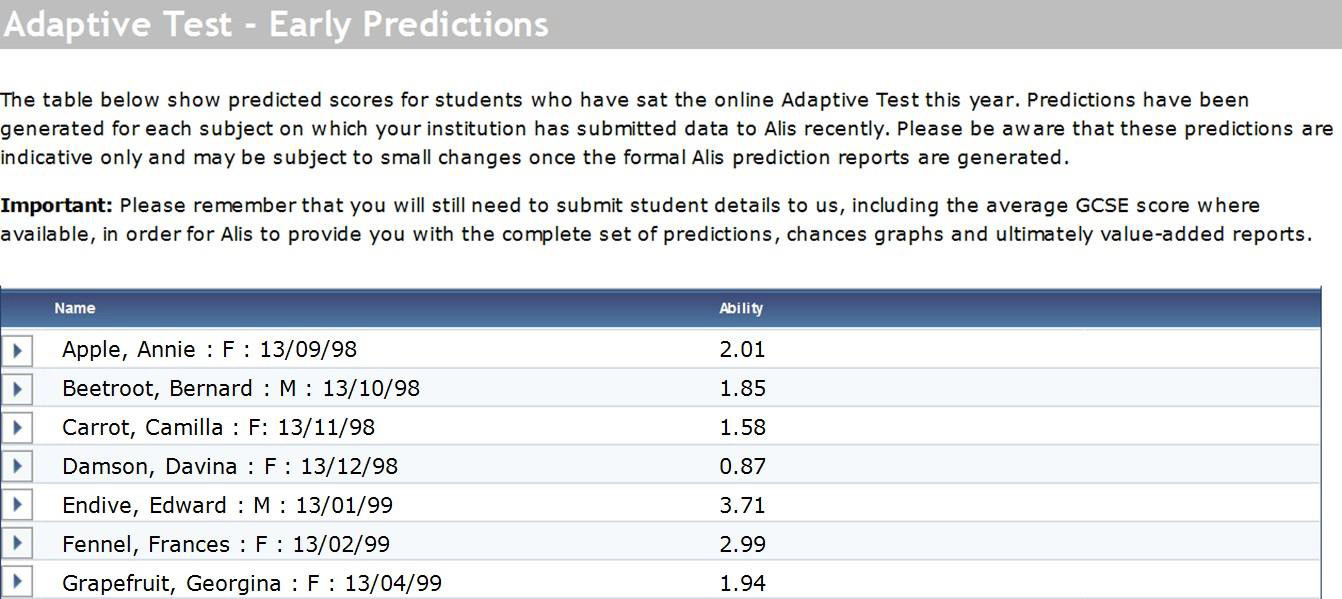 The Spreadsheet Downloads option opens a page like the one shown below from which your students'
early predictions can be downloaded.