Full predictive feedback should be available within twenty-four hours after CEM has received and processed your students' assessment data files. You can access this data via the Alis+ or CEM IBE+ websites in two ways:

Access option #1:Clicking on the Assessment Admin tab on the Alis+ or CEM IBE+ home page then
selecting '11: Download Full Predictive Feedback'.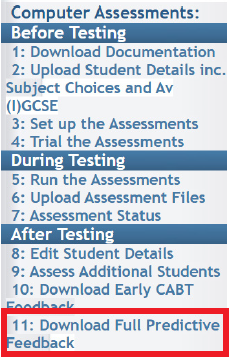 Access option # 2:Via the Alis+ or CEM IBE+ toolbar by selecting Reports > Predictive Data.

The Alis/CEM IBE system collects results for all subjects within the qualification types we analyse. However, we can only include in the reports subjects for which we have received sufficiently reliable data to produce a robust analysis.
A list of the qualifications we have been able to include in the reports can be found in the list below. There is a separate list for the Computer Adaptive Baseline Test and the Average (I)GCSE baselines (see the bottom two PDFs in the screenshot below).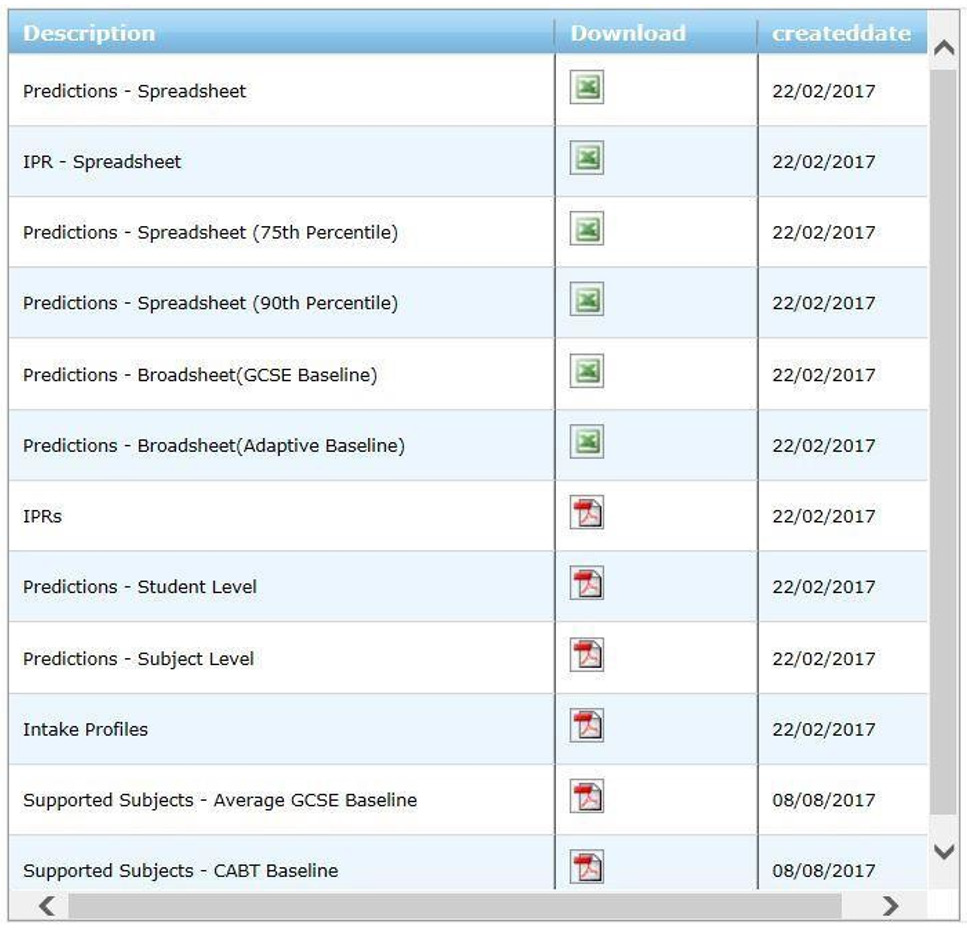 Note. If you test more students, their results will automatically be included in your feedback files which you
will need to download again once you have finished testing. Reports from web-only assessments should
generate the same day the assessments are taken. Please allow 24 working hours for reports from non-web
files after uploading.

Links to the assessments are only valid for the current testing year. Once you have finished testing, you
must ensure that all links to the assessments are removed from your computers.