You can add or remove exam results or amend the grade to correct errors or following re-marks.

Select Edit Results > Submit.
To delete results: Select the results to be deleted by clicking in the tick box to the left of each result. This will highlight them in orange. Click on Delete Selected Results > Save Changes.
To amend grades: Click on the drop down menu in the grade box next to the result to be amended and select the correct grade. Click Save Changes.

To add a new result: Click Add New Result.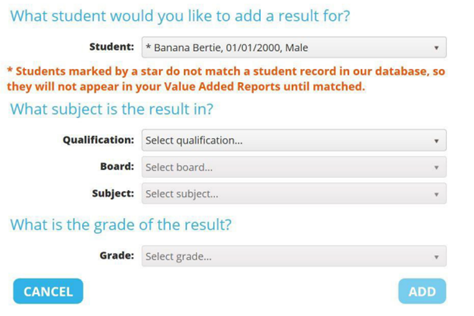 Use the drop down menus to enter the required information then click Add. When adding Cambridge International A Levels or IB results, select board 'other'.