If you have a small number of students, you may prefer to add all your student details manually rather than using the CSV spreadsheet.
To do this:
1. Select 'Assessment Centre' from the 'Administration' menu and select the New Pupil option.

2. On the next screen, enter the pupil details and click Save.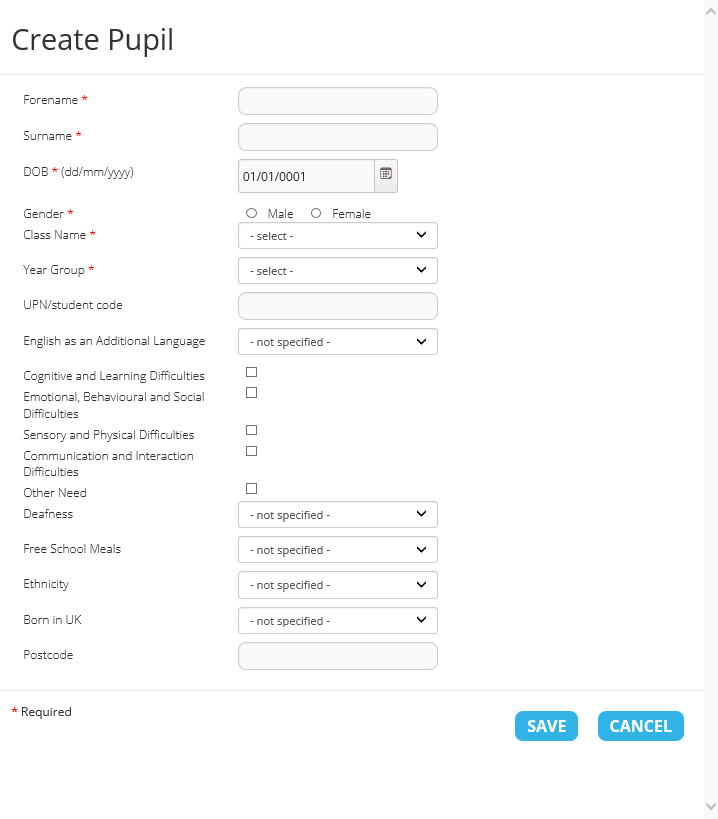 Ensure all pupil details are correct, especially the date of birth and year group as this will affect which questions the pupil sees.