When the student clicks on the assessment shortcut on their device, they will be asked to enter the passkey for the InCAS module they are taking.
The next screen will be a page displaying the name of the student and the assessment module they are about to take. This example is using the Mental Arithmetic InCAS assessment module (Quiz).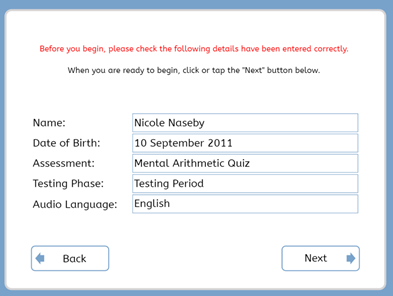 Click Next.
The student will now be asked to set the sound volume level.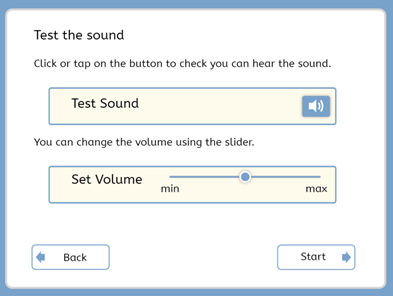 Click the audio icon to check the current sound level.
If the level is too loud or too quiet use the slide to increase or decrease the level.
Click the audio icon again to check the amended sound level.
When the student is happy with the sound they click Start.
They will then see the first example question of the chosen quiz.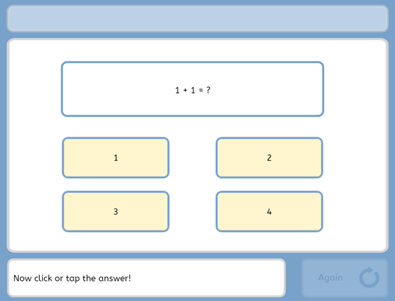 The student will choose the answer they think is correct for the example question. If an incorrect answer is given to an example question the student will be given the correct answer as shown below (3 was the answer chosen but 2 is the correct answer):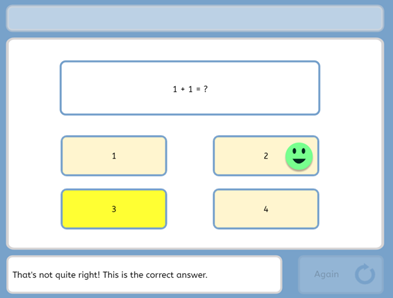 When all the example questions have been answered the quiz will begin.
The student will be presented with the next question as soon as they choose their answer option. They will not be told if the answer they have given is correct or incorrect.
When the student reaches the end of the quiz this message will be displayed.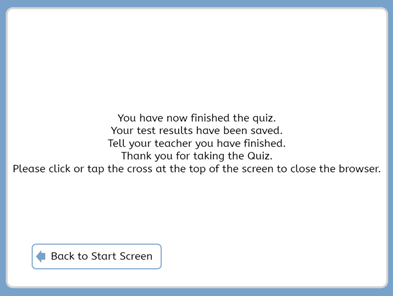 The test is finished and the browser can now be closed.
For the offline version of the assessment you will need to return the results to us automatically.
Detailed Guides and Supporting Documents