By selecting the 'Status Reports' menu option in Assessment Centre, you can see who has completed
the assessment and who is still to be tested. See the example below: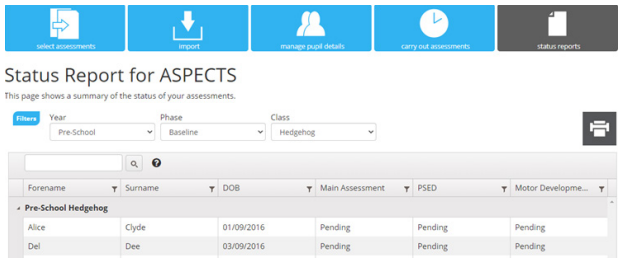 This option will allow you to check which students have already completed the main assessment
(Start of Year or Follow-Up), as well as the optional PSED and Motor Development modules within ASPECTS.
Below are the three status definitions you will see:
Completed– The child completed the assessment.
In Progress– The child started the assessment but did not finish it.
Pending– The child has not logged in to start the assessment.