Before testing you can amend student details in the Assessment Centre Candidate Editor.
From the HOME page of Alis+/CEMIBE+ go to ASSESSMENT ADMIN > 8: EDIT STUDENT DETAILS >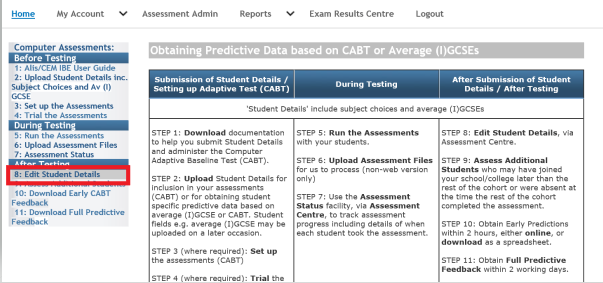 Select the relevant CABT year and click OK.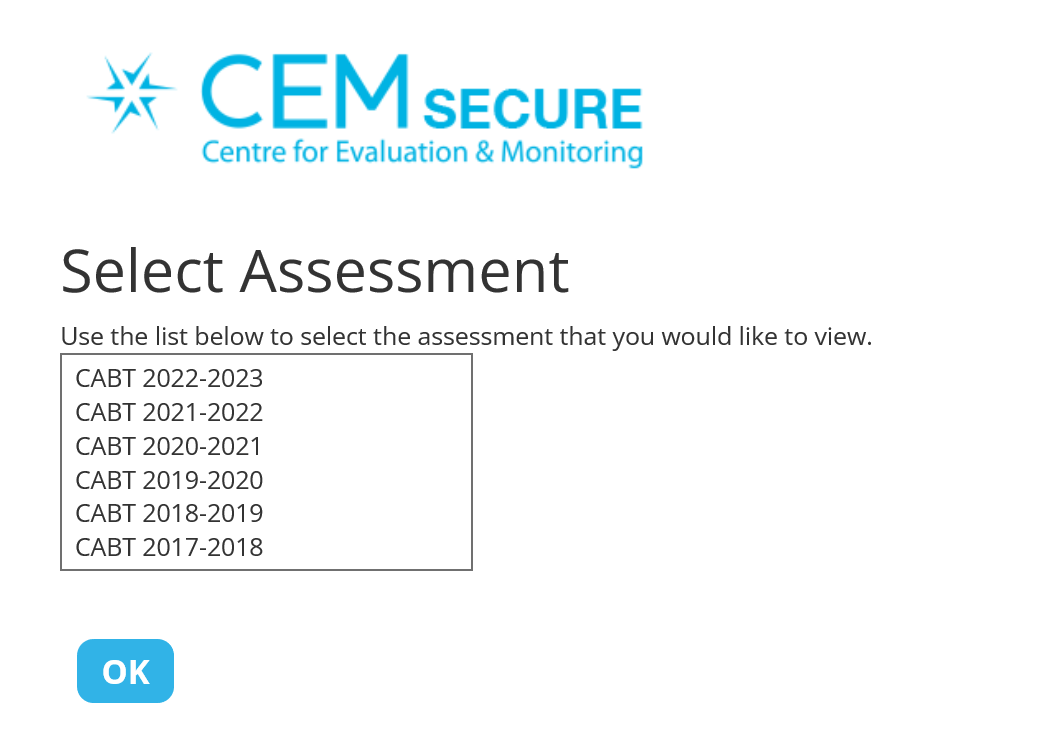 This will take you through to the Assessments Centre, from here select candidate editor.

All of the year groups taking the CABT that you have uploaded to Assessment Centre will be visible.
FILTER to the year group you wish to see.

Select the student you wish to edit using the appropriate CHECK BOX and click EDIT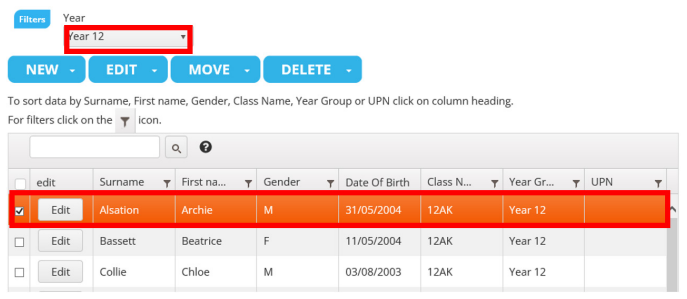 On the Edit Candidate screen, type any changes directly into the appropriate boxes then click SAVE. You can also change the student's class name here.
A warning message will appear asking you to fix the error if average (I)GCSE scores on more than one scale have been included in the student record.
Adding Extra time
25% extra time may be added for SEN students. This must be done before the student starts the assessment. If it hasn't been uploaded on the CSV file, it can be added manually by selecting Yes in the appropriate drop down box.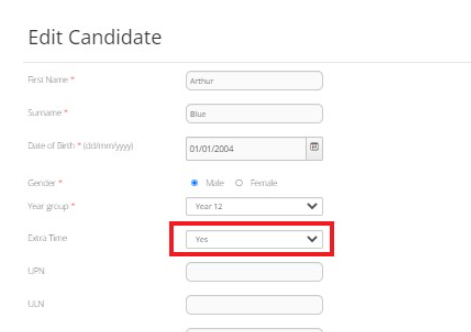 Adding/Amending Subject Choices
You will also see option to remove (if existing subject choices have been uploaded) or Add New Subject.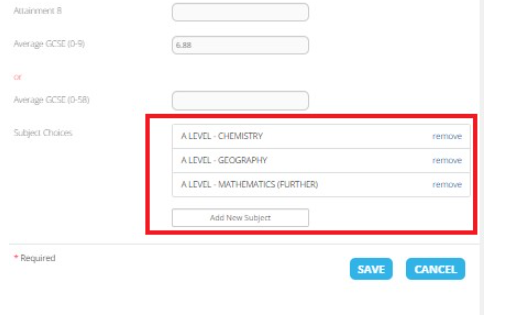 To delete a subject choice click remove.
To add a new subject, click the Add New Subject box.
Select the qualification from the- select qualification -drop-down box. Then choose the subject from the- select subject -dropdown box.
Click Save next to the subject drop-down box to add the chosen qualification and subject.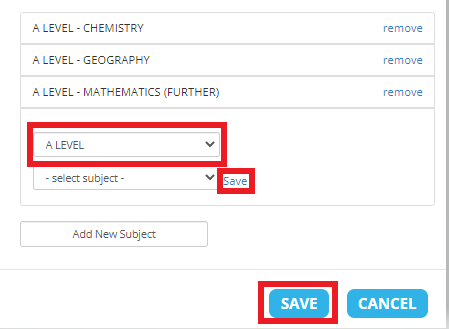 This will now appear in the students' Subject Choices list.
Remember to click SAVE at the bottom of the page to save any amendments you have made.