Click on the SAVES folder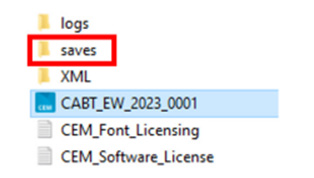 Highlight the files by clicking on the first file at the top and then press Shift + down arrow (↓) until all the files are highlighted like the ones below.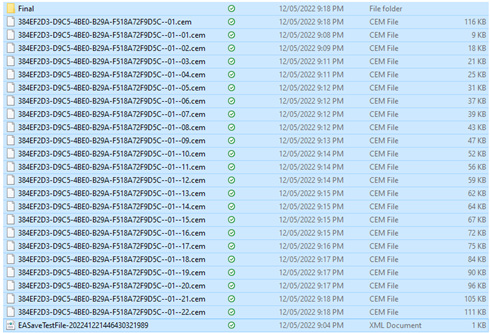 Hover over the selected files and right click the mouse. Choose Send to > Compressed (zipped) folder.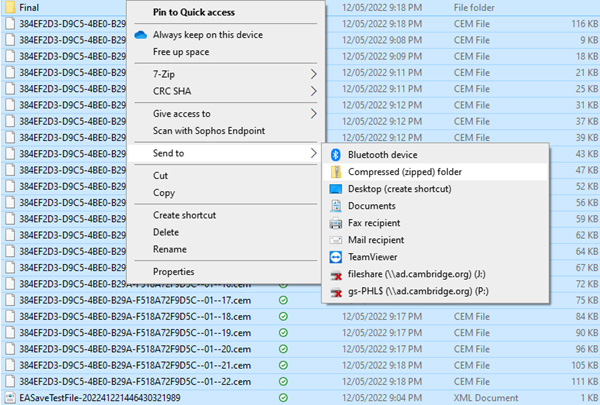 The zipped file will be saved at the bottom. This is the file you need to upload to Alis+

On the HOME page of the ALIS+/CEMIBE+ website click ASSESSMENT ADMIN > UPLOAD ASSESSMENT FILES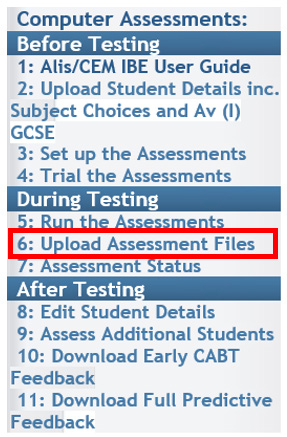 Click on RETURN RESULTS > UPLOAD
You will then receive a message in a green band confirming that your file has uploaded successfully.