Go to the Alis+/CEM IBE+ website as appropriate. This can be accessed via www.cem.org selecting the SECURE SITES > ALIS+ or the SECURE SITES > CEM IBE+ tab or by clicking on the blue 'Log in' box in the top right hand corner of the page.

Log in by entering your Username and Password.
You will see a welcome page with the following tool bar along the top of the page:

Click on Exam Results Centre.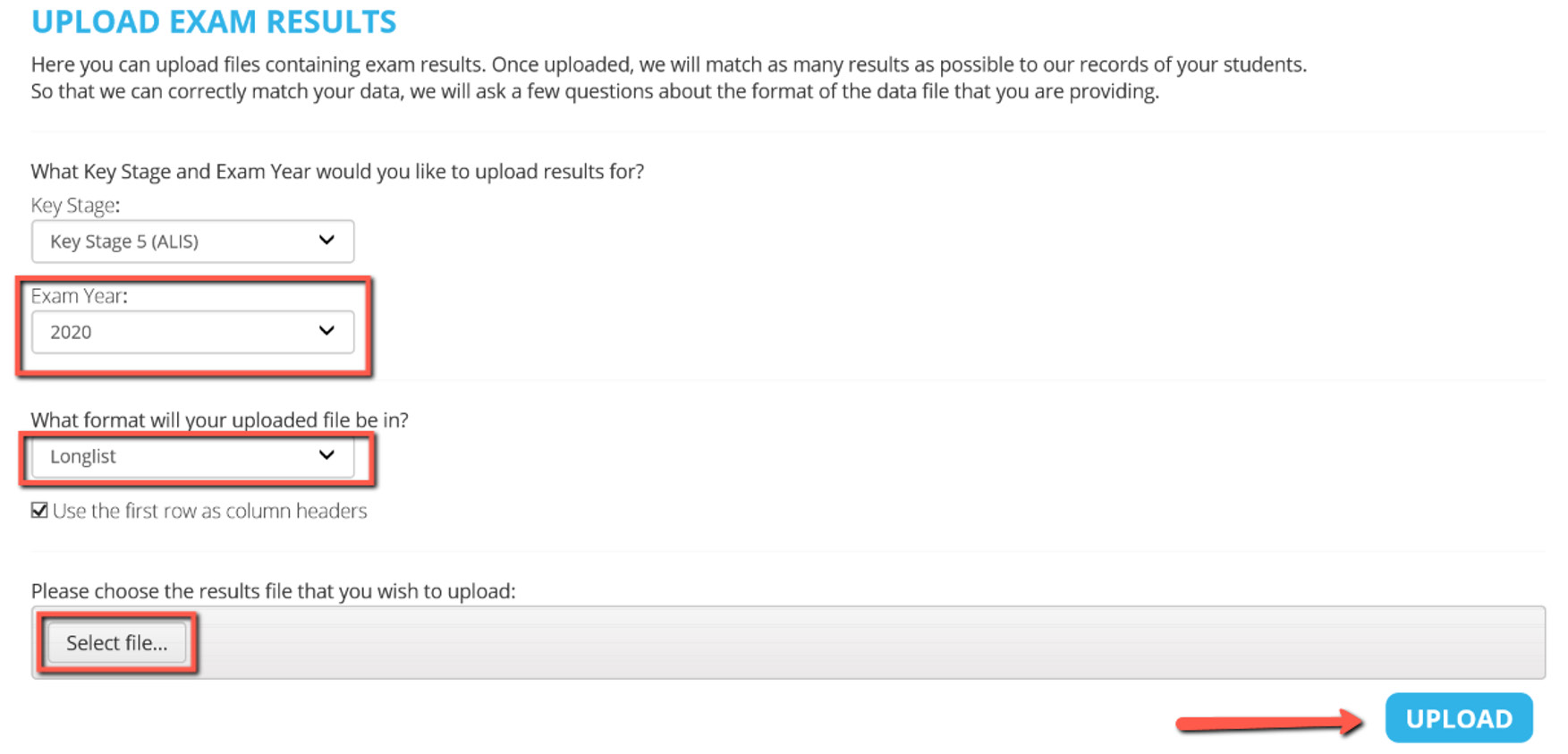 Use the dropdown menus to select the appropriate exam year and file format. If you are uploading historic exam results, make sure you select the correct exam year i.e. the year the exam results were awarded.