Web-only version
There is always a risk that an internet connection may break when using the online version. This may prevent the transfer of the data when the student finishes the assessment.
If this happens, a message will appear on screen to say the transfer of the completed assessment file has failed.
Don't worry the results can be returned to us manually.
You will be prompted to save the results file somewhere on your computer. We recommend you save the file to your computer desktop or documents folder and rename it as the name of the pupil.
You can then use the 'Return Results' menu option in the Assessment Centre. Simply click 'Choose File' and browse to where your file is saved and click 'Upload'.

Non-web version
Once you have tested some pupils you will want to return your results to us.
You can do this using the 'Manager' application.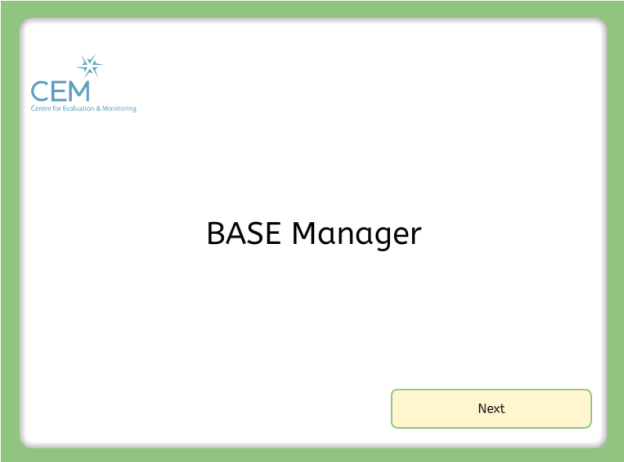 Clicking 'Next' will give you the following options in the Manager.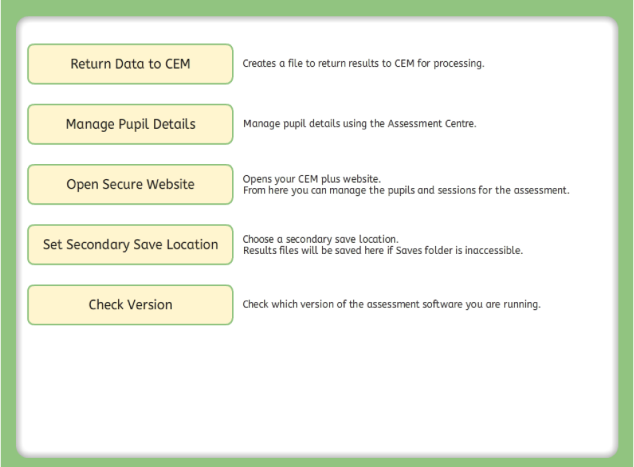 To return your results to CEM select the 'Return data to CEM' option.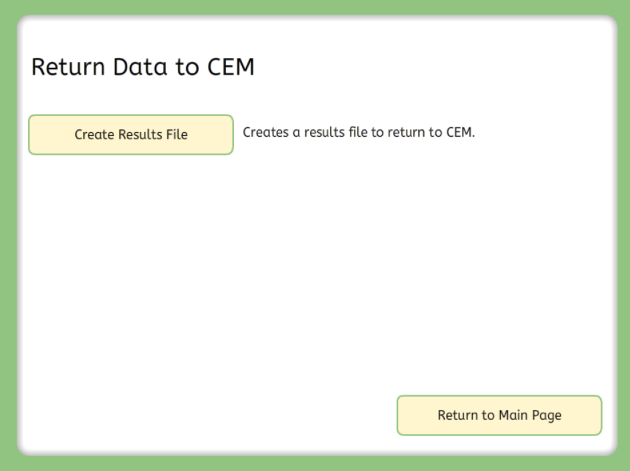 First step, click on 'Create Results file'.
Browse to the location where your results file are saved. These will be in a folder automatically saved on your computer called 'Saves'. In the example below, the files are in a sub-folder called 'Final'.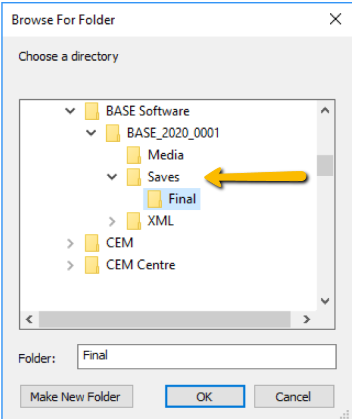 The Manager will now confirm your folder choice.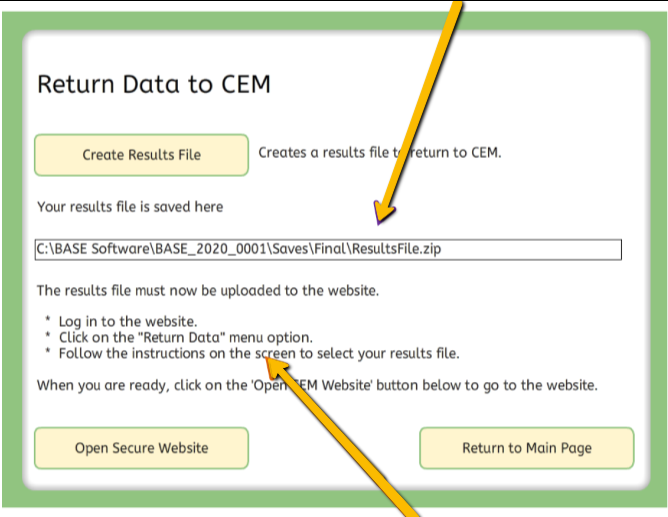 Follow the instructions on the screen. You will see the results file waiting in your chosen folder ready to be uploaded.

Use the Assessment Centre to return your BASE results file.