You can add new students, delete students and edit details of individual students you have already imported using the Candidate Editor in the Assessment Centre. If you want to make changes to multiple students' details, we recommend uploading another spreadsheet via the import tab in the Assessment Centre.

To access the Candidate Editor go to Assessment Admin on the Alis+ or CEM IBE+toolbar and select
8: Edit Student Details

Select the Computer Adaptive Baseline Test Year (CABT) year in which the student whose record you wish to edit was assessed.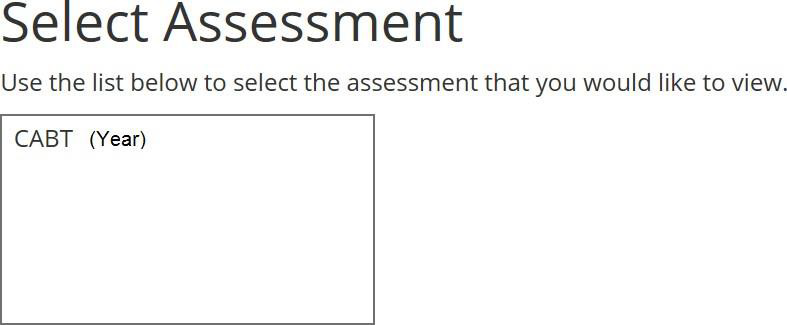 Click OK
Click on the Candidate Editor button on the Welcome to the Assessment Centre page.

The Candidate Editor allows you to:
• add a new student using the NEW button
• change an individual student's details using the EDIT button
• move a student or group of students to a different year group using the MOVE button
• remove a student from the system or delete a class name using the DELETE button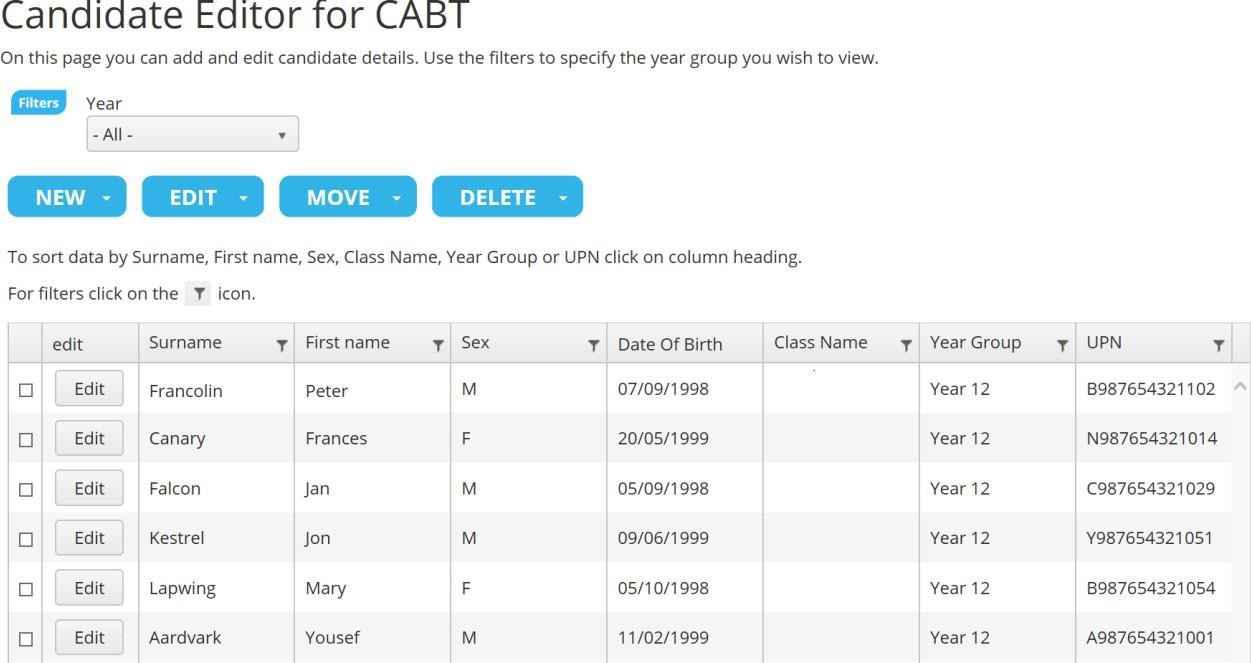 To edit an existing student's details

Click the Edit button on the student record you wish to change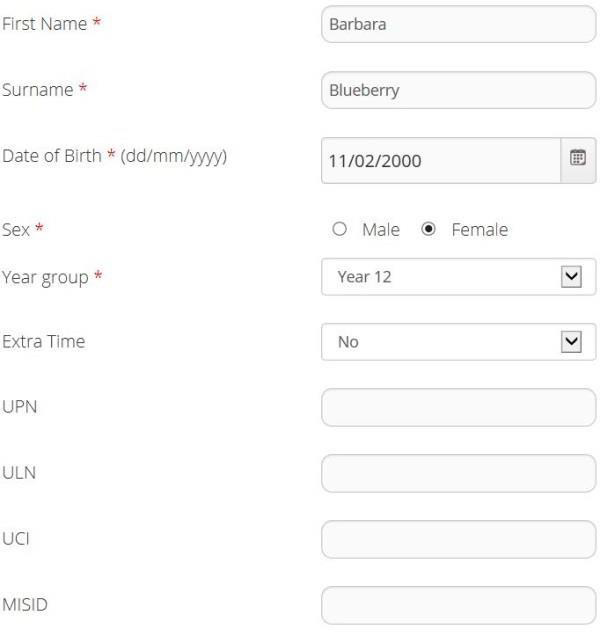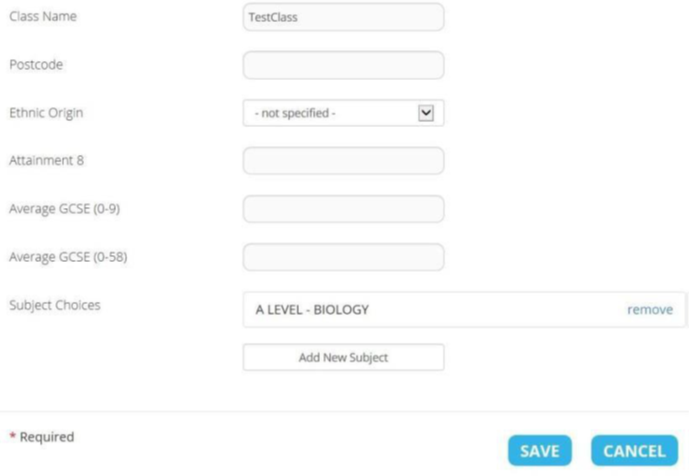 Edit the details of your student by typing directly into the appropriate boxes. When you have
finished click SAVE. The new details should now appear on the Candidate Editor page.
A warning message will appear asking you to fix the error if average (I)GCSE scores on more than one
scale have been included in the student record.
25% extra time may be added via the Candidate Editor for students with special educational needs.
However, extra time cannot be added retrospectively once a student has a completed assessment.