To add an additional student click on the 'New' button on the Candidate Editor page. This opens a
Create Candidate window.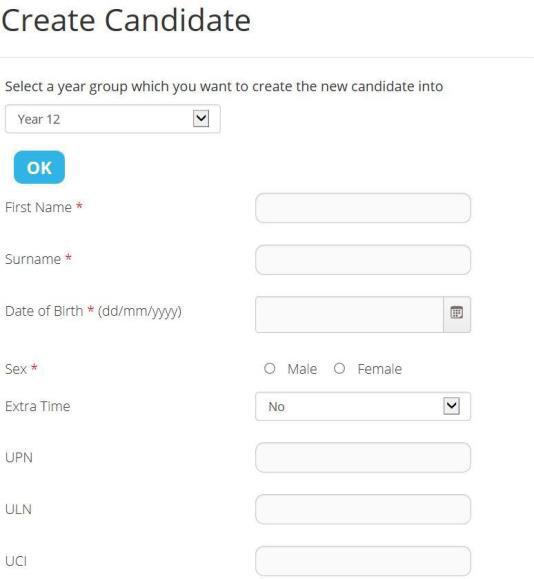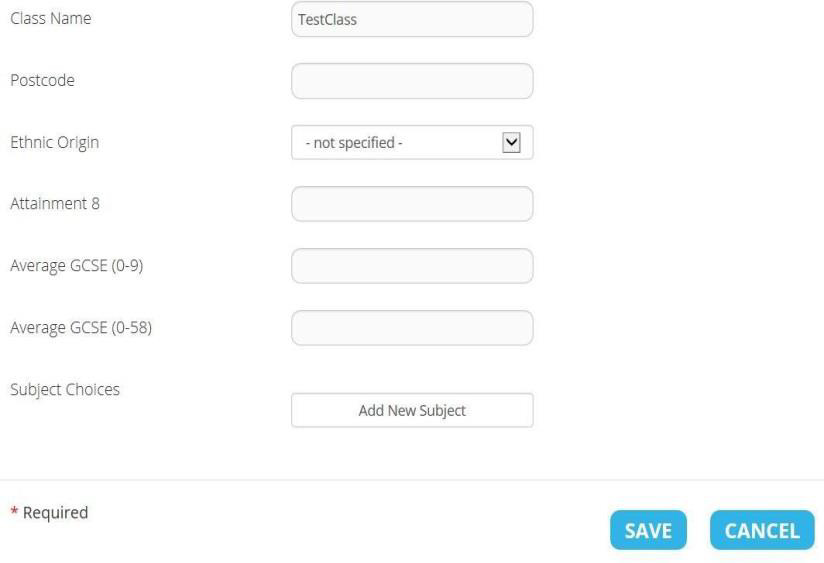 Type the details of the student directly into the boxes. When you have finished, click 'Save'. The new student's details should now appear in the Candidate Editor screen.
Note: A warning message will appear asking you to fix the error if average (I)GCSE scores on more than one scale have been included in the student record.