Go to Assessment Admin > Computer Assessments and select 3: Set up the Assessments.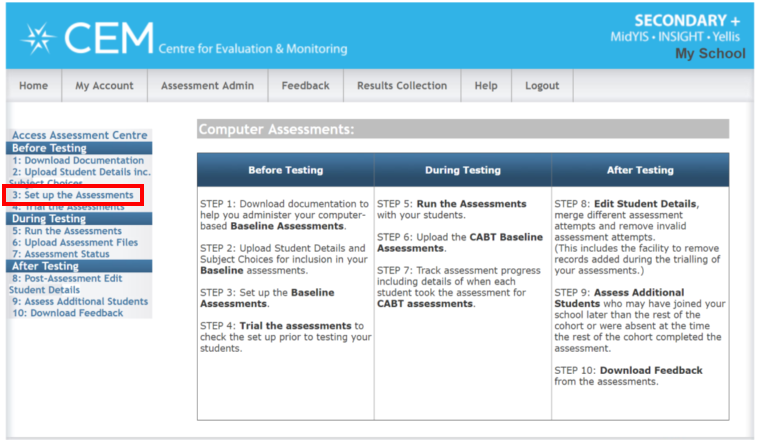 Select the current CABT year and click OK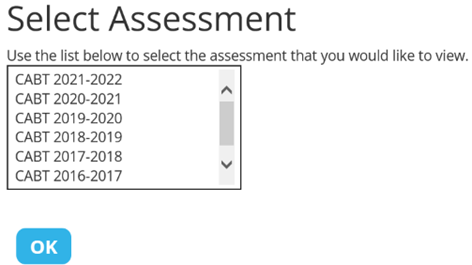 From the menu bar select carry out assessments.

This page provides the Passkey for each available assessment and the option to download different versions of the assessment. The two options are the Non-Web Version and the Web-Only Version.
Copy and enable the passkey for the year group you would like to assess.
There is a different passkey for each year group – it is very important that you use the correct passkey for the year group you are wishing to assess.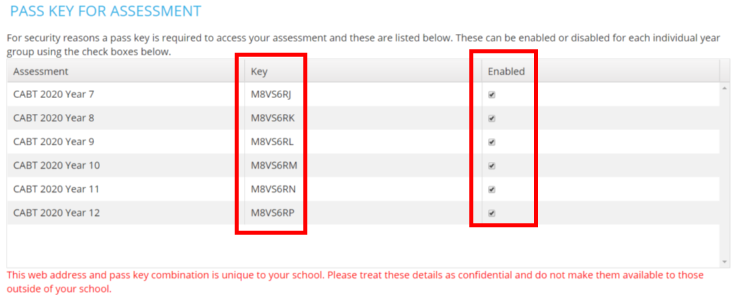 Click in the grey box of the version required.