In the Assessment Centre you can use the 'Manage Pupil Details' option to edit, add, move and
delete student and class details.

Edit student details
Select the name of the student whose details you would like to amend by clicking on the Edit button by
their name.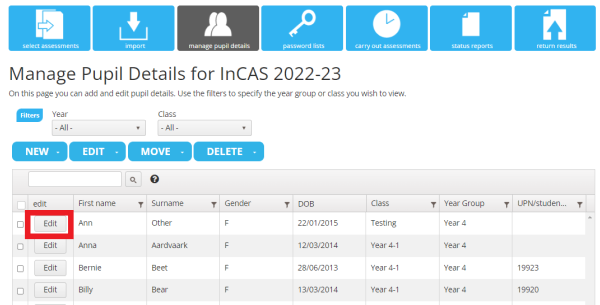 On the next screen, amend or add student details as required. Click 'Save' when done.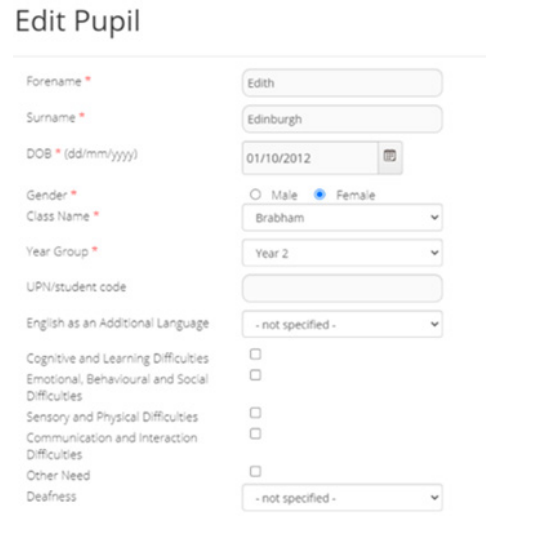 Deleting a student record
Put a tick next to the candidate(s) you want to delete from your current list and select 'Delete'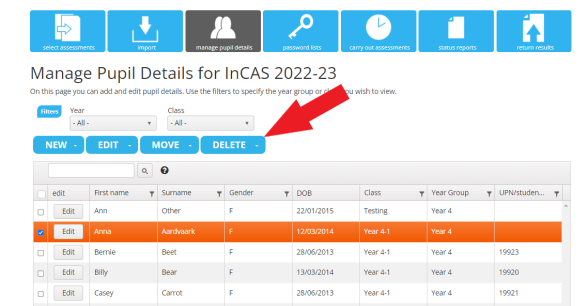 On the next screen you will be asked to confirm the deletion. Select Delete if you wish to continue. You will also be alerted if the student has any completed assessments associated with their profile.

Deleting a class record
Click on 'Delete' and choose 'Class' from the drop down options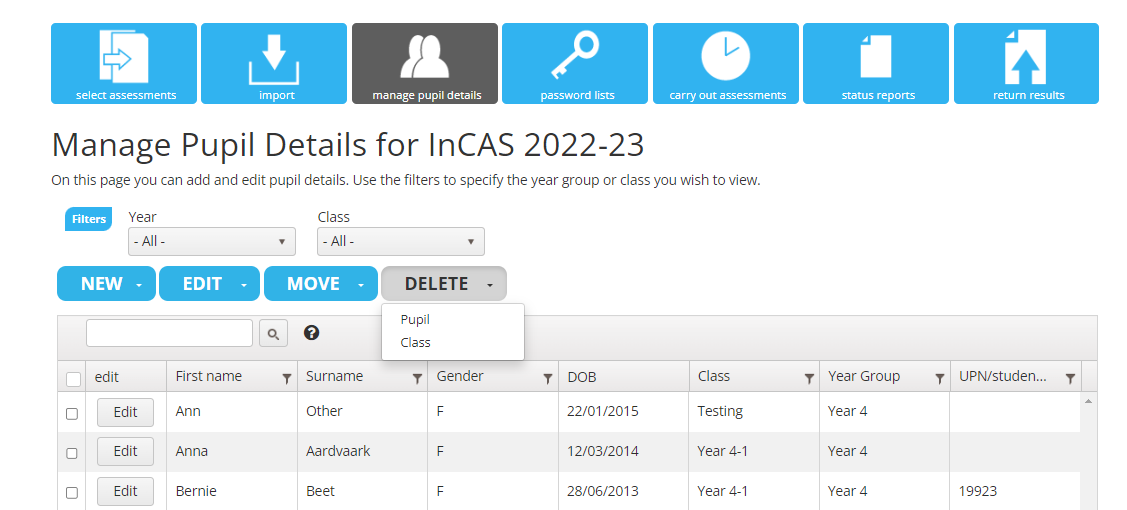 Select the class that you want to delete from the drop-down menu and click Delete.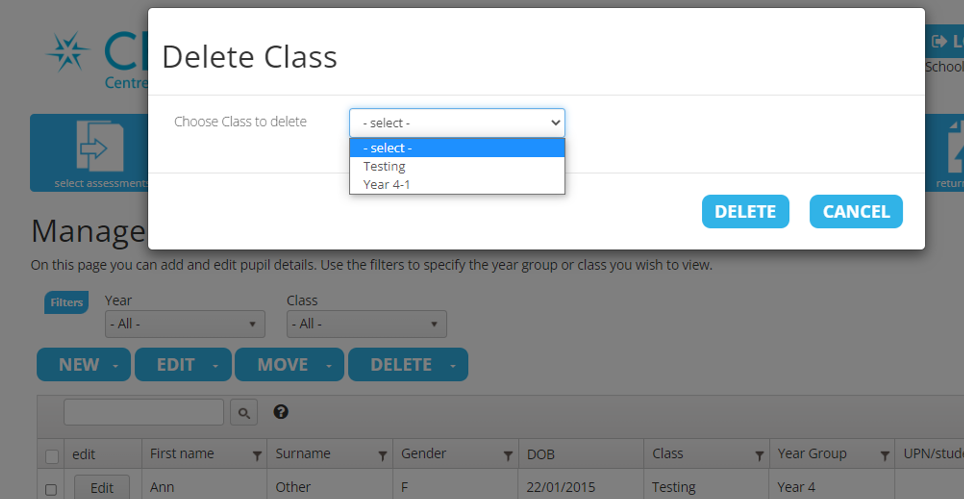 Moving a student into a new year group/class
Please note, you can't do this if the student has already completed the assessment.

Select the student you want to move clicking the tick box next to the 'Edit' button.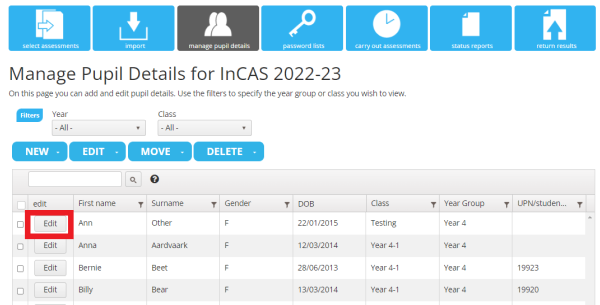 Select 'Move' and choose either 'Year Group' or 'Class' from the drop down options.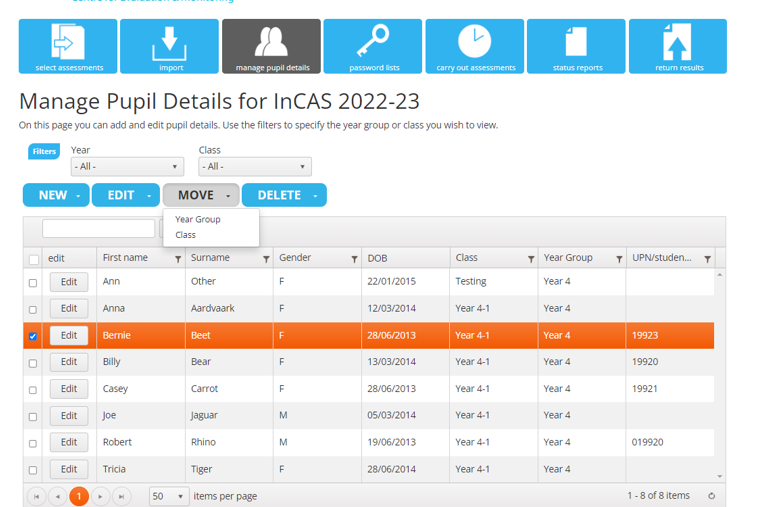 On the next screen, select the class (or year group) you would like to move the selected student(s) to and click Move.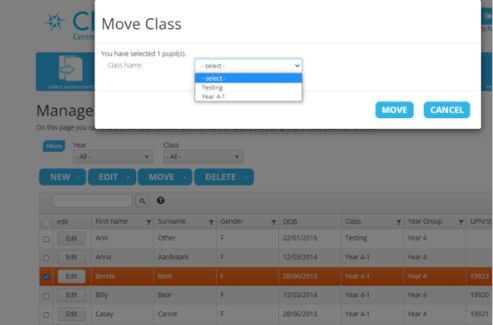 Adding a new class
Select New and Class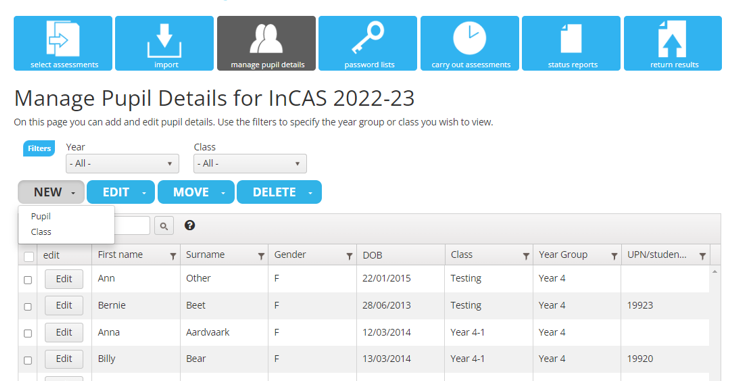 Enter the name of your class in the box and click Save.