Our new Data and Reports centre is live.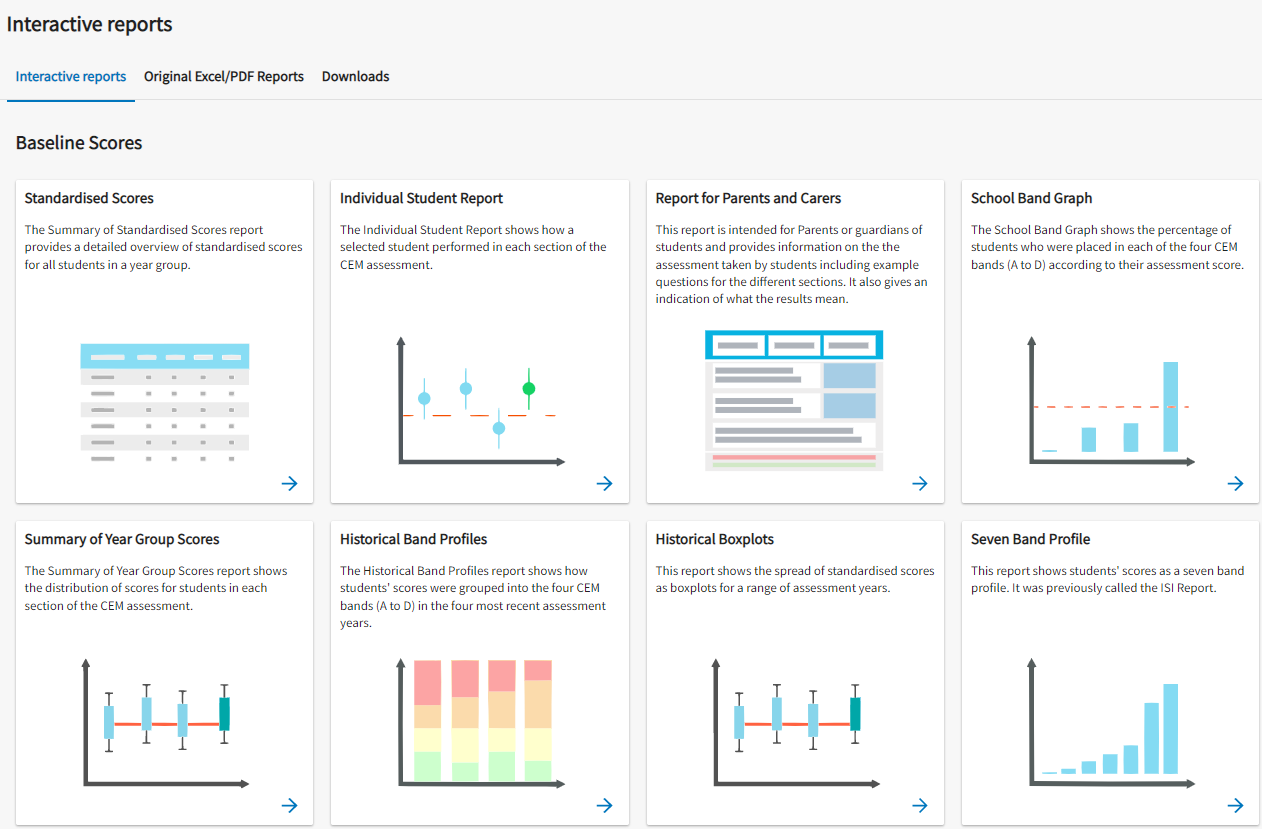 You can use still use the original Excel and PDF reports or the interactive reports:
Baseline Scores
1. Standardised Scores
2. Individual Student Report
3. Report for Parents and Carers
4. School Band Graph
5. Summary of Year Group Scores
6. Historical Band Profiles
7. Historical Boxplots
8. Seven Band Profile
Predictions & Chances
9. Predictions
10. Chances
11. Individual Student Subject Chances
12. All Chances
13. School Chances
14. Individual Student Predictions
15. Individual Subject Predictions
Value Added
16. School Value Added
17. Scores Value Added
18. Subject Value Added
19. School Performance
See how to access the interactive reports and the Original Excel/PDF reports in this guide:
See how the Original Excel/PDF reports link to the Interactive reports here.
Technical requirements
It is important that you have the latest stable version of chrome browser installed on your computers. Please use chrome browser to access the reports. 
To use the new data and reports, you will need to ensure that our web addresses are allowed (whitelisted) by any network firewall you have in place. The manager of your computer network should be able to help with this. The following websites will need to be included:
https://visualisations.cem.org