Accessing the Assessment
Click on ASSESSMENT ADMIN > 3: SET UP THE ASSESSMENTS > CABT XXXX > OK > CARRY OUT ASSESSMENTS.

Web Only Version
This is the online version of the assessment which provides a web link that may be saved as a shortcut on the desktop of the computers to be used. It must be used in conjunction with a passkey which is available on the Carry Out Assessments page. The response files are returned to CEM automatically.
Identify the passkey needed for the year group you are going to assess. There is a different passkey for each year group – it is very important that you use the correct one.

Click on the appropriate grey box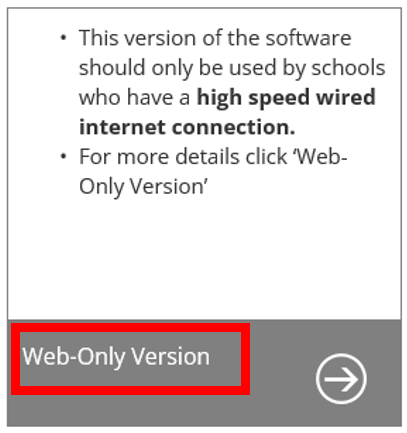 Create a shortcut to the assessment
To download the shortcut select CLICK HERE (Recommended)

Retrieve the link from the bottom left corner of your screen (Chrome) or from your Downloads folder and save it somewhere on your school system where the students can access it. You can re-name the link for easy identification

To do a quick check to see if the assessment is working, you can paste the URL into an address bar in your browser and ENTER.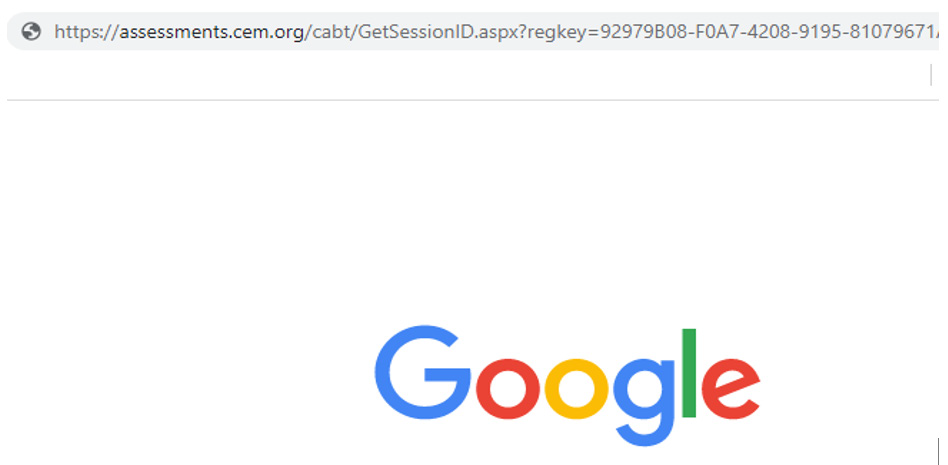 Clicking on the shortcut icon or pasting the URL into your browser will take you to the USER LOG IN screen where you input the passkey.
Provide the students with the correct passkey for their year group. Entering the passkey and clicking SUBMIT will launch the assessment.