Non-Web Version
This is the offline version of the assessment which provides assessment software for you to download to run on your local area network. Normally this would be saved onto the school server and shared out to each student computer. The response files are saved locally and must be uploaded manually to the secure website.
PLEASE NOTE: We strongly recommend that you upload student details before downloading the offline assessment software. This will ensure that a populated student details file will be downloaded with the assessment software. If student details are uploaded after the assessment software has been downloaded then these details will not be included in your download.
Click on the appropriate grey box for the Non-Web assessment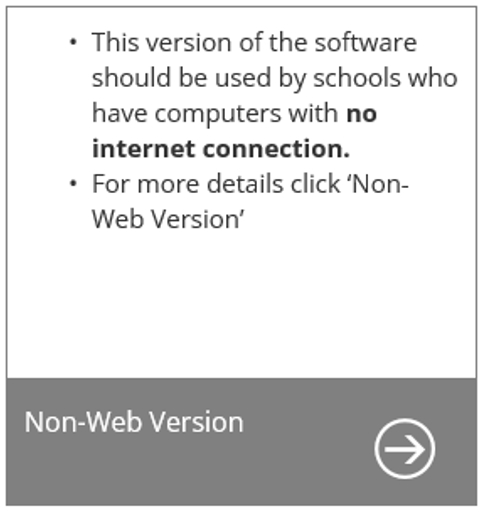 Download the version of the Non-Web assessment you require – this guide demonstrates the Windows version

The software will appear in your Downloads folder and in the bottom left of your screen (Chrome)


Copy the zip file from your Downloads folder and paste it into the area where you wish to save the software or save the download that has appeared in the bottom left hand corner of your screen. Unzip the software file by highlighting and choosing an Unzip program. UNZIP into the same folder as the copied zip file

A new folder will now appear in the CABT software folder

Open the folder to view the contents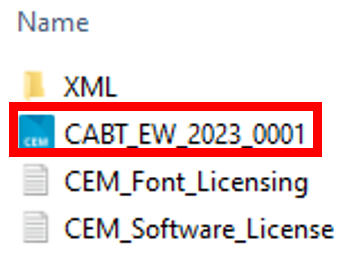 The CABT_EW_2023_0001 is the assessment. Click on the assessment which will generate this screen.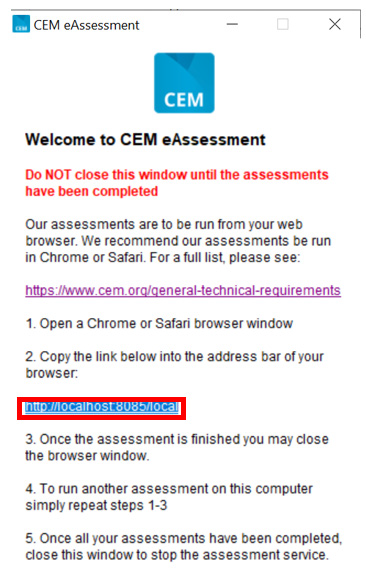 COPY the link into an address bar in your browser and click ENTER. This will bring up the USER LOG IN screen where the appropriate assessment passkey can be entered. Click SUBMIT to launch the assessment.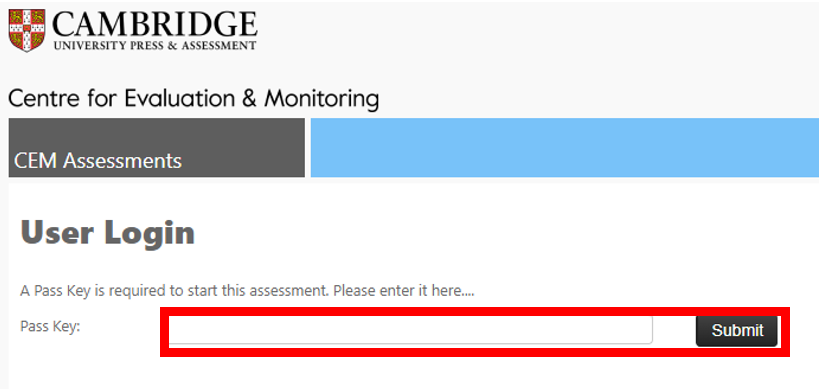 You will then see the SAVES folder appear with the other software files where your offline results files will be stored before transfer to CEM.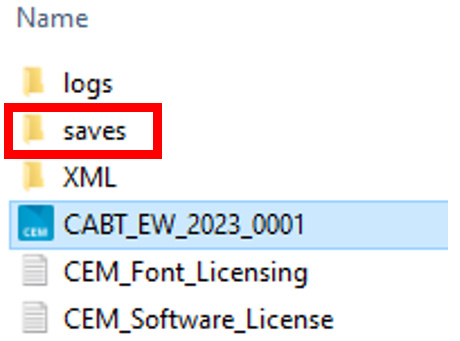 A shortcut can then be saved somewhere on your systems where it is easily accessible to your students. To create this, RIGHT CLICK on the assessment file and select CREATE SHORTCUT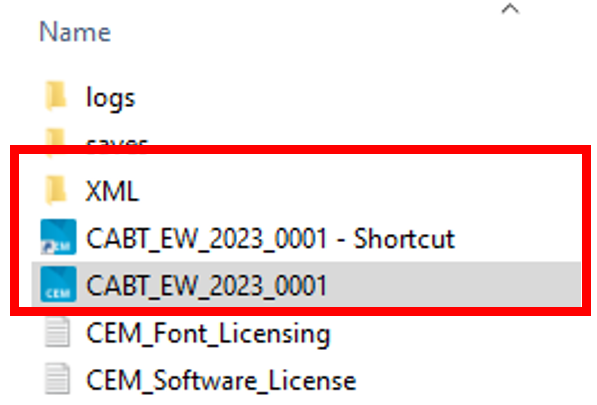 When the shortcut is selected, the following screen will appear.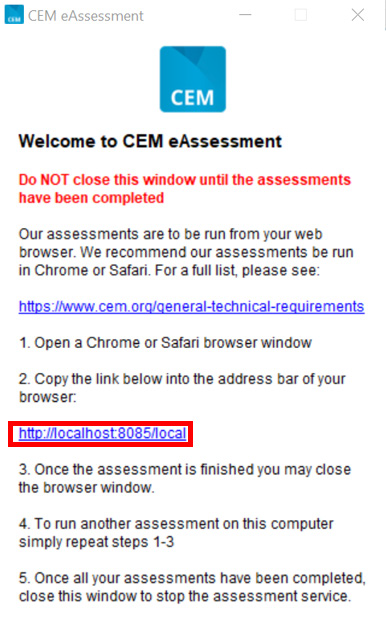 COPY and PASTE the link into an address bar in your browser as described previously, and enter the passkey into the login screen to launch the assessment.