The Assessment Centre is where you can add and edit student details, access the assessment links and check assessments that have been completed.
To access the Assessment Centre and all facilities for the ASPECTS assessments via the PIPS+ secure website. Go to www.cem.org and click Login.

When logged in to your account, select Administration > Assessment Centre.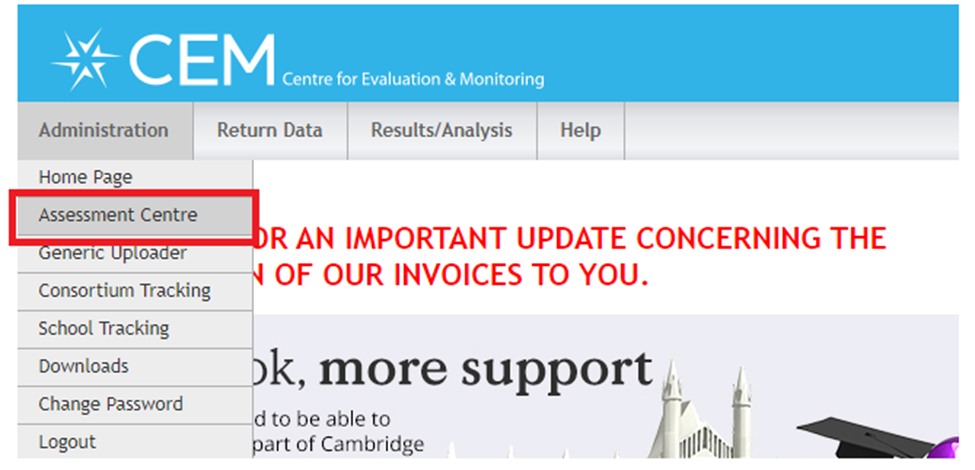 On the next screen, select the assessment year required and click 'OK'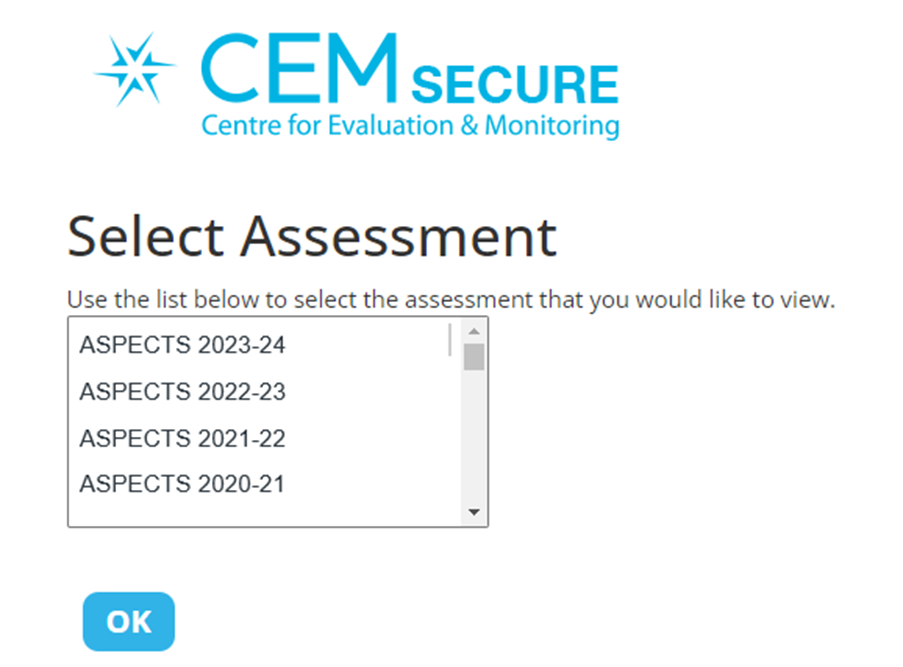 You will then be in the Assessment Centre for the assessment year selected.