Preparing the CSV/Excel file
The best way to enter the student information is to import from a CSV spreadsheet. You will receive
a CSV template as part of your welcome email. This is where you will input their details such as first name, surname, date of birth, etc.
Required fields
All headers with a red asterisk are mandatory information fields on your CSV spreadsheet.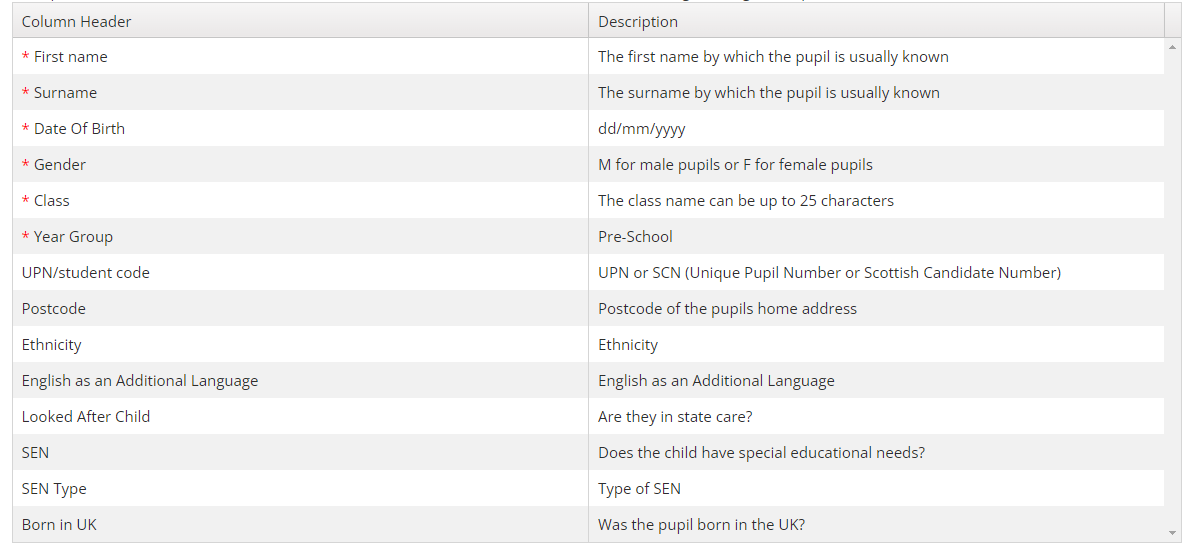 Below is an example spreadsheet format.

Importing pupil details into PIPS+
Follow the steps below when you have filled in and saved your spreadsheet.

 1. Go to the Assessment Centre and select 'Import'.


 2. Select the 'Choose File' option and upload your CSV spreadsheet.


 3. Tick 'Yes' where it says Does the file contain column headers
 4. Click the 'Upload' button to upload the file.


 5. The next page will ask you to map the column header names from your CSV file to the ones in
the drop-down menu options. You can choose 'Ignore' from the drop-down menu if you want to
exclude any of the columns from your CSV spreadsheet at this stage. Click 'Next' to confirm the
details.


 6. The next screen will show you a preview of the student details you intend to upload. You can
edit their details or delete individual students at this stage before you select 'Next'. If you are
happy to continue and load these student details, click the 'Next' button.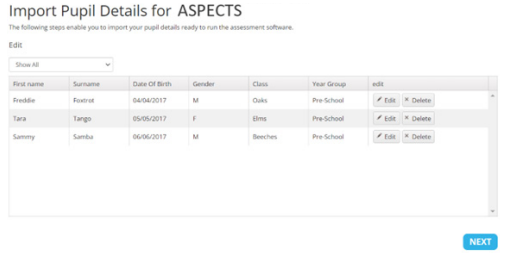 7. You will receive a notification in the green area to confirm the successful upload of the students
into the system. You can also confirm this by checking the data in the 'Manage Pupil Details' tab.