This function allows you to match results that have not automatically matched to students in our database, preventing them from appearing in your Value Added Reports. This can happen if the student details in the results file are not exactly the same as our database.

Select Match Students > Submit to launch the matching function.
Click on the Edit box next to the student you wish to match. A drop down option will appear from the No Match box. Select the student record you wish to match to from the drop down list and click Update > Save Matches. You can filter the list to show only students with results that do not match by ticking the appropriate box.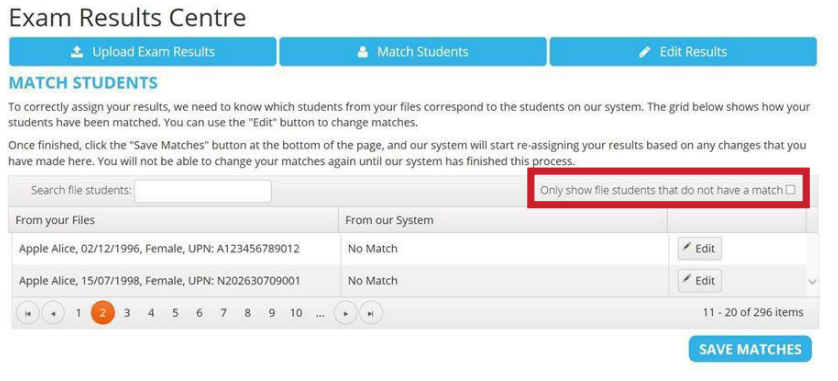 Use of the editor or matching functions will prompt a re-generation of your reports, usually the same day.