We can generate a range of initial, general predictions if your students complete the Year 12 CABT and have no individual subject choices to their names. This report is called Early CABT Feedback and is usually based on the most common subjects your school entered in the past. 
The predictive scores and grades are then displayed in a table, as shown below: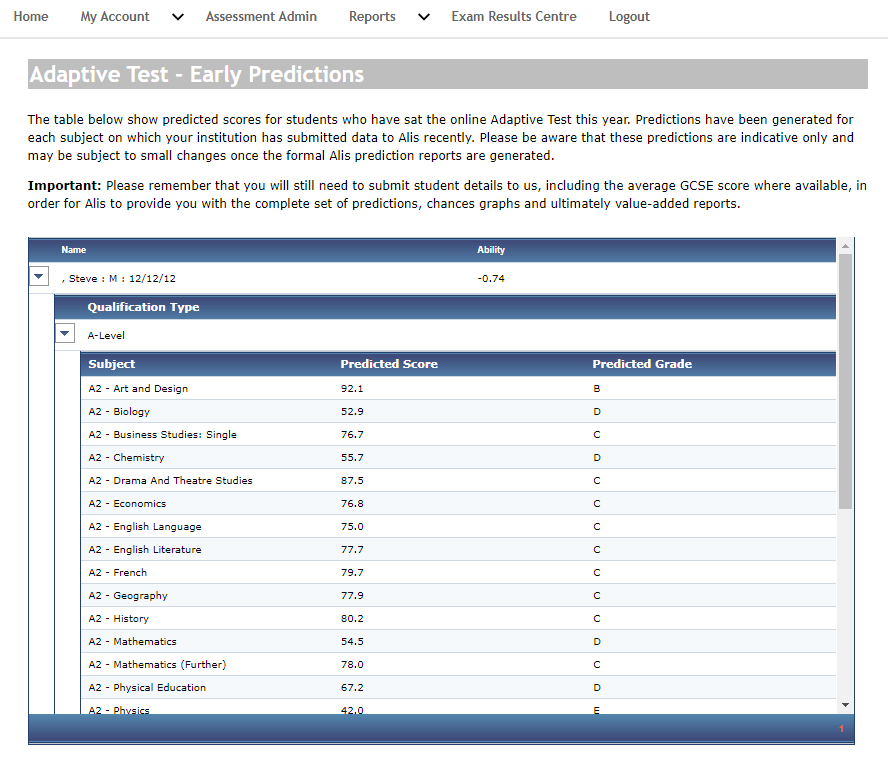 Spreadsheet Downloads
You will have the option to download either predictions for subjects your school has previously submitted to us in the past or to download predictions for all qualifications we are able to provide data for. The latter is the one to choose if this is your first year of testing. 
You will also have to choose the qualification type and whether you want predictive scores or predictive grades.