1. Within the Assessment Centre select the 'Carry out Assessments' menu option and on the next screen, select Web-Only version.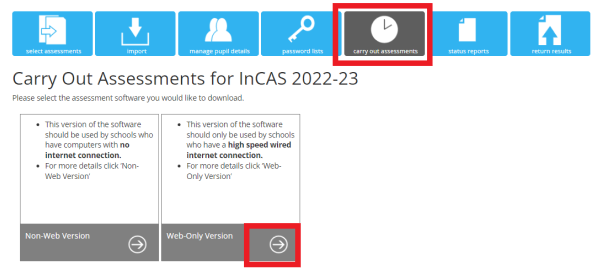 2. On the next page, you can access your online assessment shortcut link and passkey. The assessment
link is unique to your school, the passkey is the same for each student.

3. You can now either
A) Download the online assessment shortcut link
or
B) create a desktop shortcut.
Option A Downloading the Assessment Shortcut

 1. Select 'Click here' to download the assessment shortcut.

2. The shortcut will appear in the bottom left corner of your Chrome browser. You can then save it
somewhere on your school system, in a location where your students can easily access it.

Option B Creating a desktop shortcut
1.  Highlight the shortcut text displayed beneath the 'Click Here' link and 'Copy'.

2. Go to your computer desktop. Right click your mouse and select 'New' then 'Shortcut'

Or, select 'New item' then 'Shortcut'.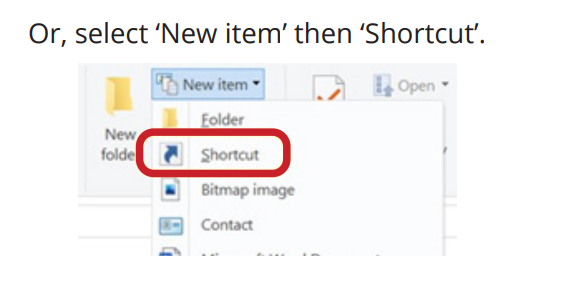 3. Paste the copied shortcut text into the location text box.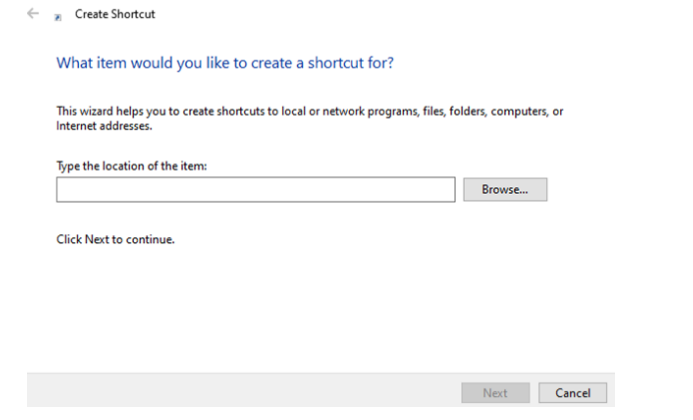 4. Rename your assessment link. In this example, we will rename the test link 'InCAS Assessment'

5. The test link icon will look like this on your desktop, displaying the name you have entered. Students can now click the icon to access the assessment.