Click on Students on the menu on the left to import your students' details.

Click on the Import Students button:

You will see an option to download a template: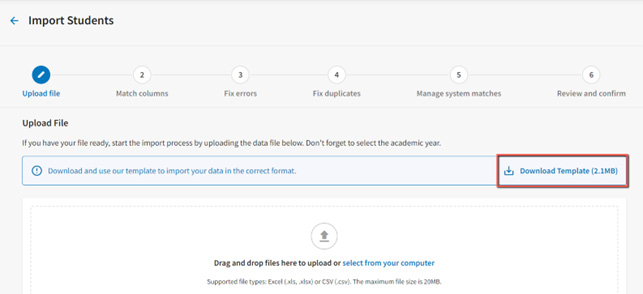 You can use your own spreadsheet or download the template and add your student details. We recommend that you download the template and add your student details, to help avoid any errors during the upload process.
The fields highlighted in red are mandatory for the upload to be successful.

The supported file types are Excel (.xls, .xlsx) or CSV ).csv). The maximum file size is 20MB. Please save the completed spreadsheet somewhere easily accessible. 
Please note the following format is required when completing your CSV file:

1. To upload your completed spreadsheet, select Import Students in the Students section.

2. Upload your saved file by following the instructions to drag and drop or upload your file from your computer.

3. You will see the message in green below. Select the correct Academic Year from the dropdown menu and click Continue.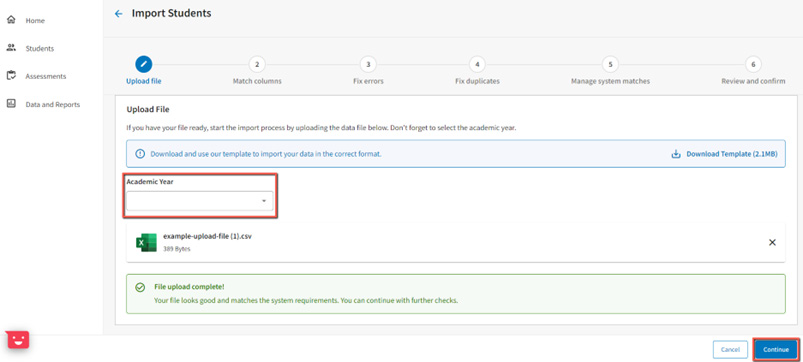 The system will take you through further checks to ensure the student details are uploaded correctly. Continue to follow the onscreen instructions and select Continue to progress through.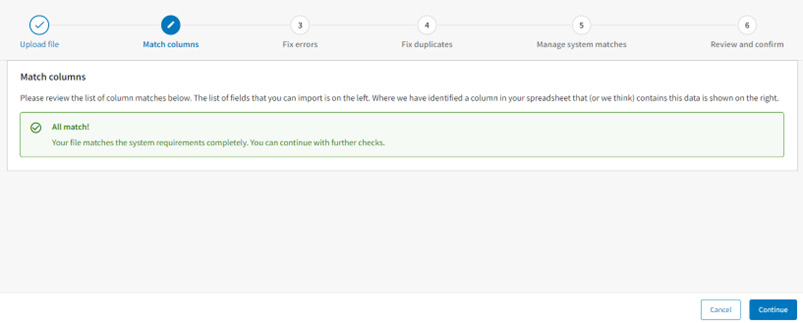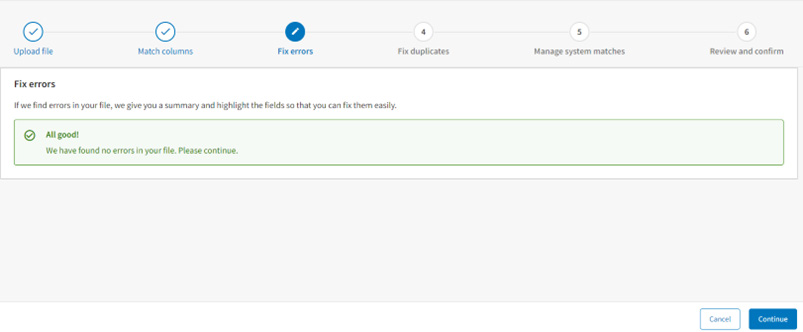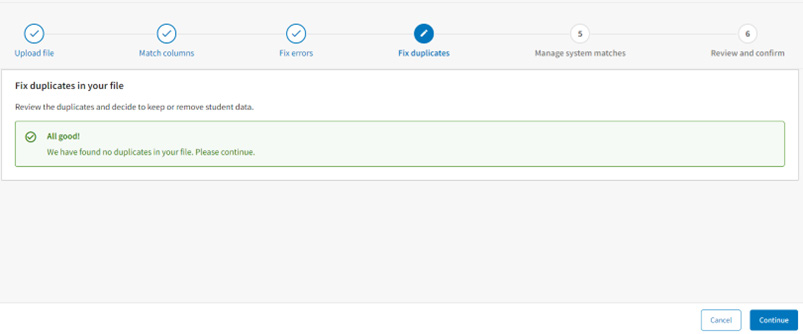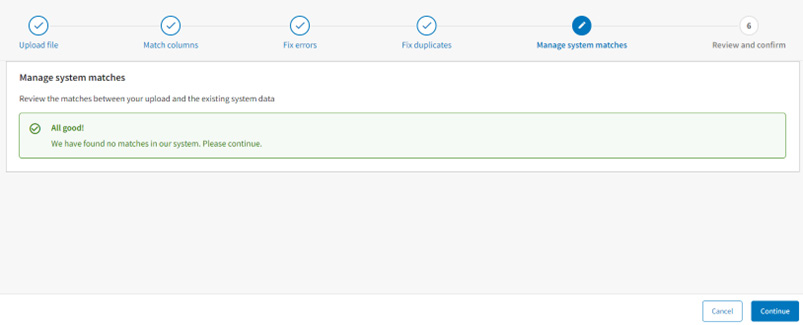 On the final check you will be presented with a summary of the students from your spreadsheet. If you are happy, select Confirm and Import.