The Assessment Centre is where you can add and edit student details, access the assessment links and check assessments that have been completed.
To access the Assessment Centre and all facilities for the ALIS/CEM IBE assessments via the ALIS/CEM IBE secure website. Go to www.cem.org and click Login.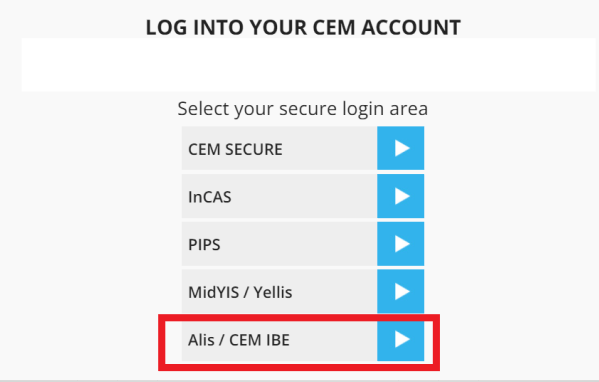 PLEASE NOTE: You will require your Username and Password to access the website. We are only able
to provide these details to the registered coordinator. 
Once logged into your secure website you will see the home page.  From the HOME page, Select ASSESSMENT ADMIN

You will now see the Computer Assessments menu page with links to guidance on each stage of the
assessment process.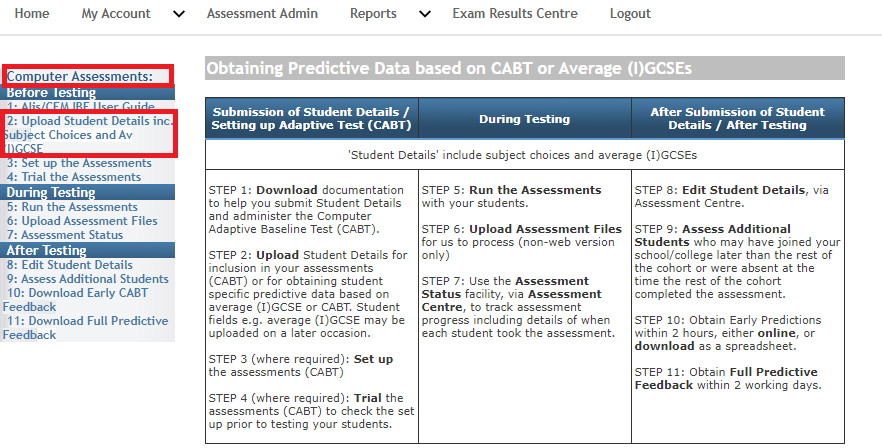 Click on Upload Student Details from the menu on the left. 
On the next screen, select the assessment year you would like to view and click OK.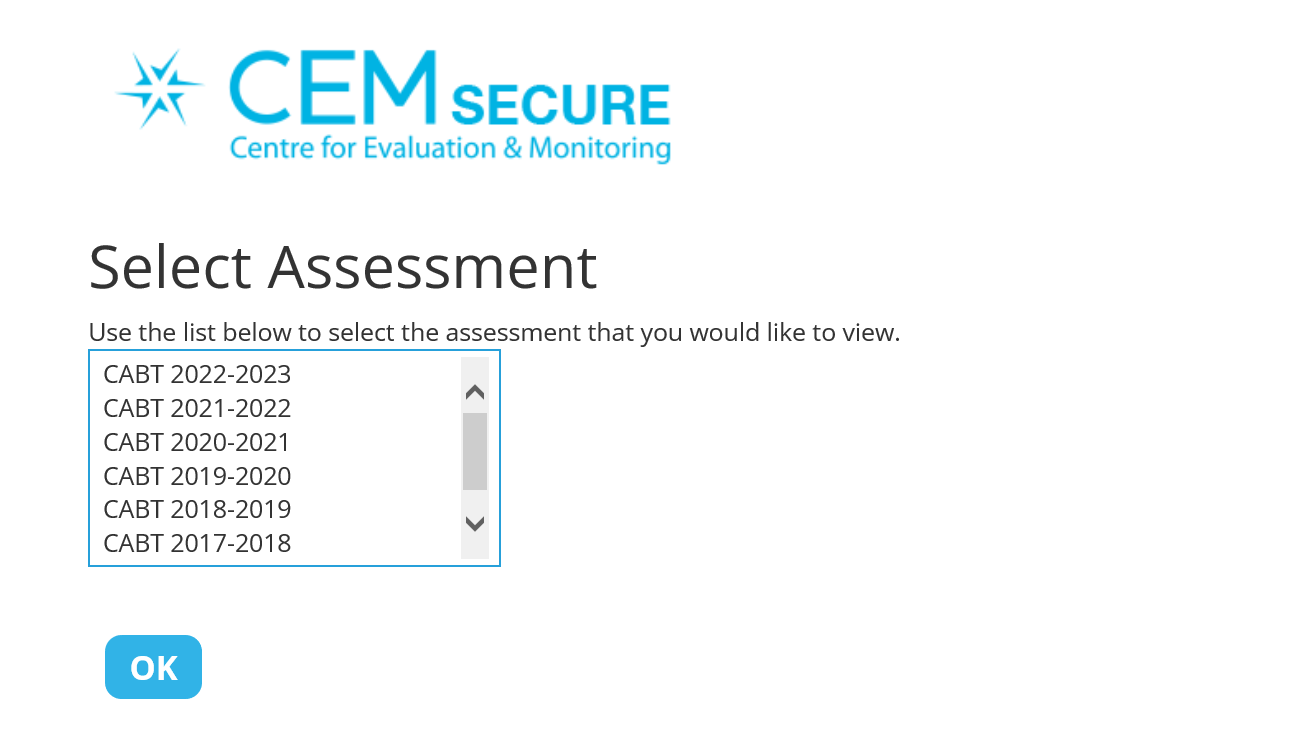 On the next screen you will be in the Assessment Centre.