Please note this cannot be used if the student has a completed CABT result.
Navigate to the Candidate Editor page.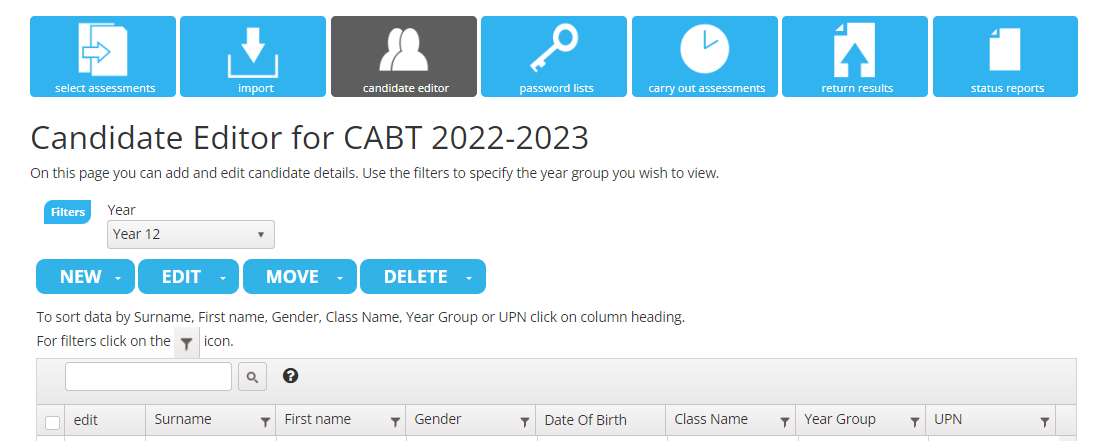 Select the student(s) you wish to move by clicking on the appropriate check boxes.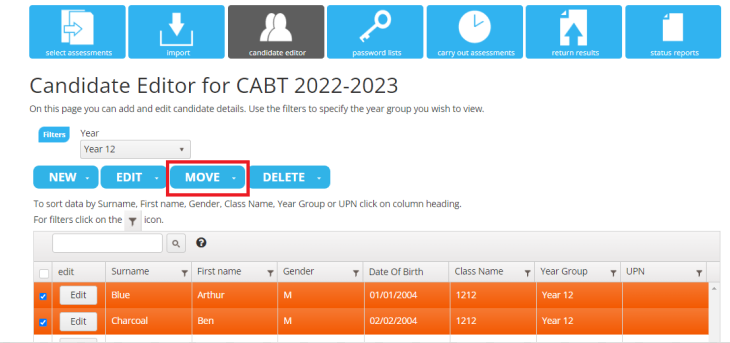 Click the blue MOVE button and then select Year Group. This opens the Move Year Group page.

Select the Year Group from the drop-down menu you wish to move the student(s) to and click MOVE.