When students have been uploaded to the system and assigned to the assessment, their passwords will be generated automatically. Each student needs their unique password to access the assessment. Lots of schools find it helpful to print these in advance.  
1. Select Assessments and the assessment you want to access. 

2. On the next screen, you will be presented with the details of the students that have already been uploaded to the system. Before you run the assessment, check that all the students you want to assess are assigned to the assessment.

3. Select the Passwords tab and you will be able to view the passwords for each student. The password is 6 digits and the same for each module of the assessment. 

4. You can choose to download the passwords for a single student/year group or class using the filters below. To download and print off the passwords, select Download in the top right-hand corner. 

5. You will then have the option download the passwords for all students displayed as a PDF or CSV file.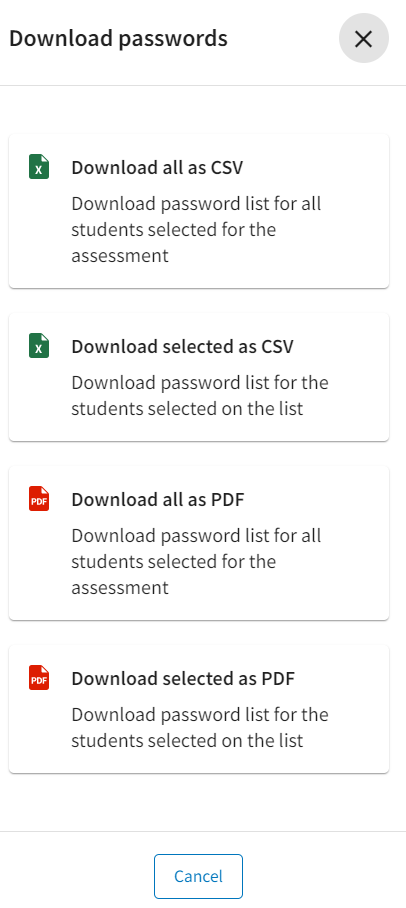 Alternatively, you can choose to download the list for specific students by checking the box net to the list of names displayed at step 3. In the passwords tab, select the box next to their name, before selecting the Download tab in the top right corner.