The assessment link is the same for all students registered for the assessment. 
To access the link follow the steps below: 
1. Log in to your account, select Assessments and the name of your assessment. 

2. You will be taken to the screen below. Click on the the Assessment Link in either the Students or Passwords tab. 

3. On the next screen, select Copy URL and Close.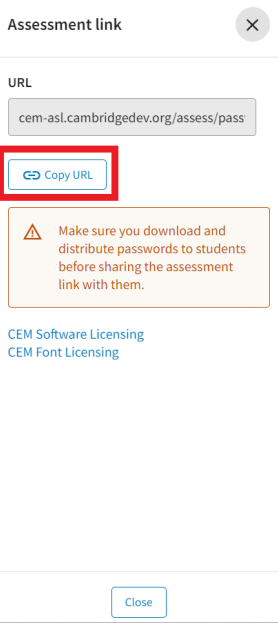 4. The link can now be pasted into the browser. You can then save it somewhere on your school system, in a location where your students can easily access it.